Skin-tillating Wax for your Happily-Ever-After
by Rochelle Palipane Gunaratne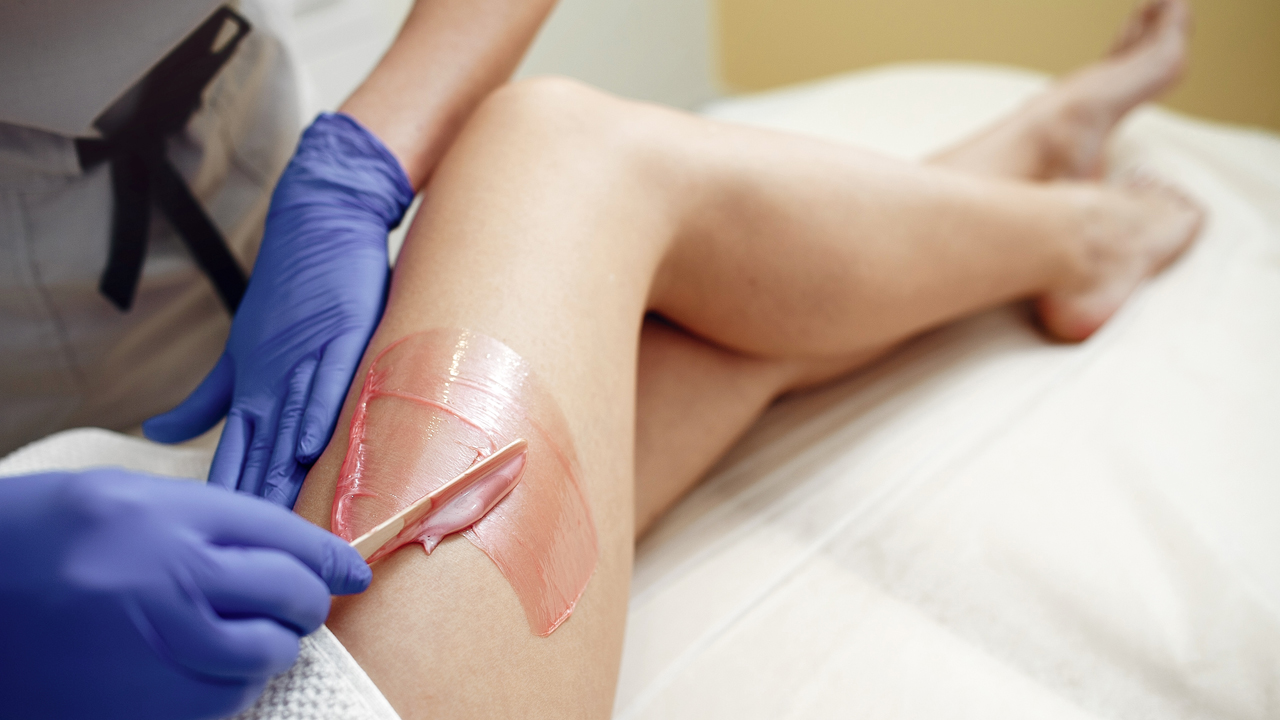 Pampering yourself is a prerequisite for your wedding and the most essential TLC should be given to your womanhood, the mound of Venus and all other areas in its vicinity, which is often overlooked till the last minute, after all unless you wish to remain celibate during your honeymoon. I'm certain that the memorable moments would involve some excessive loving down under! With BeWaxed, brides could now explore endless indulgences and copious amounts of self-love prior to sharing your love with your significant other during the honeymoon and your 'ever afters.'
Durga Kenny, Founder of BeWaxed gave us some noteworthy tips to creating a smoother, sexier and sensational you in time for the big event. Let's throw all inhibitions to the wind and bask in the luxurious feel and expert touch of professionals. You are offered an experiential journey at BeWaxed and the taboo free space created by the founder is an answer to prayer for many women who have faced difficulty, shame and other challenges for the want of feeling good about waxing their body hair especially hair in the intimate area. Every woman's desire to look and feel good is aptly satiated by something as seemingly insignificant as waxing, massaging, exfoliating and simply giving that much-needed attention to detail. While waxing is highly recommend and widely accepted as the best form of hair removal next to permanent methods, special care should be administered by professionals who will ensure the safety and ultimate after-care as you wax it off.
When is the best time to start waxing before your wedding?
If you're a seasoned 'waxer,' I recommend 2-3 days prior to D-day but if it's a novel experience for those who have resorted to shaving, epilators, hair removal creams - by all means see our specialists about four months before the wedding and do a patch test as that would determine your sensitivity level and give you ample time to assess your reaction to waxing. Ideally, I always recommend one trial session of waxing before the actual waxing for the wedding.
What intimate waxing options do brides / women have?
You can buff up the experience by opting for Brazilian, French, Bikini or the more daring Hollywood or request for designs to create that personalized feel.
What are the available packages for brides?
The tailor-made packages are expertly curated for that ultimate sensuous experience with waxing as its prime. They include the Platinum package with the ultimate neck to toe care from scrubs to packs, pedicure, manicure and special wax. There are Diamond, Gold, Ruby, Silver and Bronze packages with the option of add ons.
What are the types of waxes used?
Our signature brand is the honey wax, which is a warm concoction, applied with care and expertly stripped off resulting is a smooth feel. You also could opt to indulge in our tried and tested varieties created to enhance the smoothness of your skin while being spoiled for choice. These waxes contain argan oil and aloe vera, which moisturizes in addition to the strawberry and chocolate waxes among other special wax formulas that remove the shortest hairs - resulting in a smoother feel and the duration taken for regrowth being longer.
Why is waxing important especially for brides and any woman for that matter?
While you are entitled to your opinion and preference, it is believed that intimacy is heightened when a woman's skin is smoother. Irrespective of waxing resulting in raunchier, more adventurous moments of intimacy and looking pretty for your honeymoon, the main reason we make a hue and cry about waxing especially waxing the intimate areas is mainly for hygiene purposes and as a brand we feel the need to emphasize on the importance of 'waxing it all off'!
What are Vajacials and Buttock Facials?
Vajacials and Buttock facials are treatments for your intimate area. It exfoliates dead skin, cleans out pores and kills bacteria, while reintroducing moisture back into your skin. These are always effective if done on bare skin.
We were the first to introduce the pampering method to Sri Lanka over three years ago and accrued an ever-growing loyal clientele. For brides who wish to rehydrate or nourish the skin in the intimate region we do recommend the Radiant Vajacial and for those who prefer to rejuvenate and firm, it would be the Toning Vajacial, while the Acne Vajacial is perfect for the clearing of clogged pores and obliterating imperfections. If you religiously follow a cleansing routine for your face and other parts of the body, a Vajacial and Booty facial is simply a cleansing and buffing up ritual for your intimate region as it is skin after all and subject to dryness and in-growns which make the skin brittle, rough and dull. Like all skin types it requires some pampering which will leave it smooth, hydrated and glowing. Consider it an essential self-care routine, which is recommended for any woman and the earlier you start the healthier your skin will look and feel and it would definitely rev up the romance during your honeymoon.
What are some of the negative aspects of waxing?
Waxing is highly recommended as it less harmful to the skin unlike shaving and other forms of depilatory products but poor handling by amateurs could result in burns, rashes and other allergies.
How important is it to find and keep a good waxing specialist?
We offer a specialized, professional service to all our clients and preserve the bond that builds through the years as we believe that a woman deserves the best care. As a bride-to-be and a woman, we encourage you to prioritize your beauty regime and make waxing a pivotal aspect of it. You are unique and so are your preferences and waxing is no exception; which is why you should spend time and search on what works best for you.
Is Pre and Post Care essential?
Most definitely! Through experience we have understood that pre and post care is an essential element for those who prefer waxing, leading to an array of products under the 'Goddess' brand. For instance the specially formulated body wash and spray deserves a prize for the removal of in-growns and dead skin. Our Fem Wash – is all about raising the notch in intimate hygiene. The After Care Lotion moisturizes without clogging the pores while the combination of witch hazel and aloe in the deodorant soothes and combats troubled skin. Say adios to ingrown with the Body Scrubs that exfoliate the skin to perfection while the intimate creams keep underarms and bikini areas adequately moisturized.
While waxing scintillates your skin, creating a sexier feel and heightens the sensations you are bound to experience at your honeymoon, it is also recommended for hygiene purposes. We take pride in paying attention to detail in raising the bar in waxing in Sri Lanka by providing better waxing techniques and better brands of wax, pre and post care products and so much more in order to enhance your waxing experience.